Due to the rainy weather forecast during the walking hours, the walk is cancelled !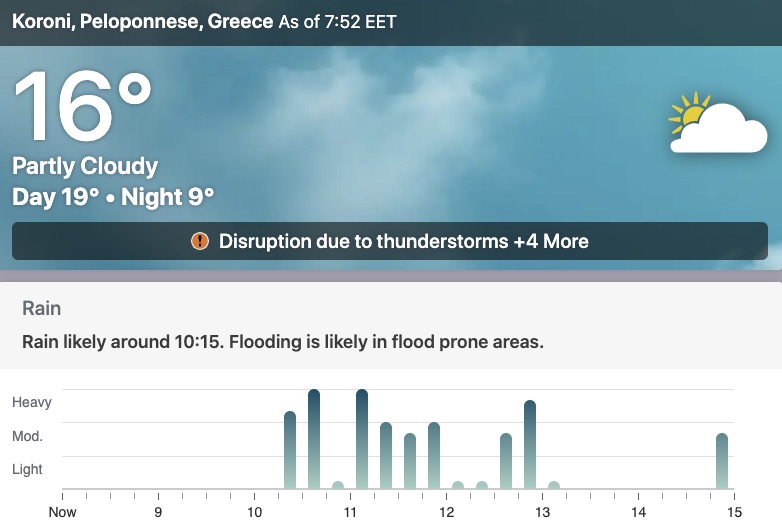 For this walk we will meet at the parking lot of the port of Koroni.
It will be a beautiful walk that will start from the sea and takes us to the surrounding hills and brings us back to Zaga beach in Koroni.
We will travel on different types of land, beach, dirty roads, paved roads and some passages between the fields.
However, at all times the tracks are quite easy.
In the end we can all have a drink together at the Café Synantisi (Καφέ Συνάντηση).